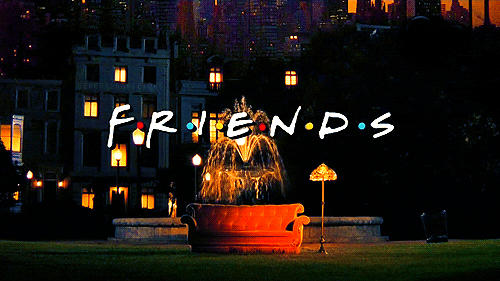 Photo credit: Google.co.uk

Friends

-

I mean, who doesn't love it? it's the

best

T.V show out there, fact. The amount of success this show has got since 1994 is insane. When growing up, I discovered my mum was a huge fan of the show and watched it with her. Before I knew it, the one-liners were stuck in my head, I'd recite every single scene to detail. Fell in love with the characters and their personalities, and the overall friendship the group had. There'd be moments I'd be laughing at the T.V and causing havoc in the living room, to crying at the most

beloved

scene in the show, * spoiler alert * where Rachel got off the plane. If you've not cried at that, you're not human.
Photo Credit: google.co.uk

How To Get Away With Murder

-

I am profoundly lost for words, which is rare for me watching any T.V series. Shocked is an understatement, I'll elaborate as to why. Shonda Rhimes, an amazing writer for this show

and

the incredible

Greys Anatomy

. Although, one thing that really baffles me with any scriptwriter is when they kill off the best characters that we have grown to love. I can't really speak as a former scriptwriter I enjoyed getting my tutors at Uni used to my characters within the storyline and then kill them off. I guess it's just a thing that happens in the writing world but Shonda Rhimes does it WAAAAAY too much, like

stop now, please.

Sorry if this is a spoiler but the main character Wes, was who in my opinion, the story was alternatively revolved around so why would you kill him off? it's all unfolding and I'm ultimately shocked and did not see the twist coming!
Photo Credit: google.co.uk
Gossip Girl

-

From Chuck and Blair's romance to Serena's wild antics and endless boyfriends to Jenny growing into a typical badass to Nate being as gorgeous as ever, Gossip girl is one of the

best

teen demographic T.V shows I've watched in a very long time. If you haven't watched it, you have not lived. Drama, drama and more drama is what is designed for the viewers to become obsessed and let me tell you, once you are hooked... there's no going back. Along with

some

stereotypical storylines, I think it's quite good for people in their teens and young adults to watch it, it's quite eye-opening. This is one of my

favourite

tv series and I'm so angry with Netflix because, on Feb 14, they are taking it off. W H Y?! so out of order, ha. On a serious note, do watch it because if you love the idea of falling in love with the series, characters and storylines then you will not be disappointed.
Photo credit: google.co.uk
Suits

-

What can I say... if you're obsessed with law and criminal based scenarios then give this little number a watch. Harvey and Mike are literally the best 'bro' duo and their level of banter is quality. The structure of the storyline is solid and quite frankly, I wish I could perfect a T.V series this well put together, Aaron Korsh and David Bartis have created a masterpiece for sure. Law is an interesting topic especially throughout Suits when it's showing you the lengths they go to, to not only protect their own but also do whatever it takes to be the best. I love it, so enticing and addictive. I don't particularly have a favourite scene as the whole 7 seasons leave me in awe.
* Spoiler Alert * Suits won't be the same without Megan Markle or Partick Adams but I'm super stoked to see whats in store for the show next.
Photo Credit: google.co.uk
The Vampire Diaries

-

Never used to be a fan of vampire-related content but after watching the first season of this T.V series, it's hard to not watch more. Helena and Stefan are cute but I'm more of a Damon fan, more because I like the villainy types in these types of genres. I still have

loads

to watch but this is becoming an all-time favourite. Very interested to get past season 3 and fall more in love. Helena (Nina Dobrev) is a gorgeous, super talented woman and I just love her. I think she plays her role incredibly well alongside the role of Katherine, it's like watching her alter ego and it's great.
Photo Credit: google.co.uk
Lady Gaga - Five Foot Two

-

Never really been a

big

fan of Lady Gaga, I'm still not. However, after watching this show of her life, I've gained so much respect for her. It takes a strong individual to put out there raw content of their struggles through private life and career aspects, break up, songwriting inspirations, media manipulations etc. It's remarkably inspiring to see how someone so iconic deals with so much. Also, hearing about Lady Gaga and Taylor Kinney splitting had me so sad, they were honestly so fitting. But, the heart wants what it wants. I'd recommend anyone to watch this, it's so good and inspired me to do more to chase my aspirations.
Photo Credit: google.co.uk
Homeland

-

I'm still only on season one for this show but I have become so obsessed with it, it's rather unhealthy. I've always loved crime-related T.V shows, in fact when studying Film and Television, I took a

CRIME T.V

genre and it was literally in my element of interest. I'm still trying to pinpoint and follow Homeland and what I can gather from it is awesome so far. I like how this show is involving someone who has

bipolar disorder

as mental health is shunned off in this day and age, but how Carrie manages with this on top of stressful situations identifies the struggles of being in a high profile job. I'm excited to watch more & highly recommend to anyone who needs a new T.V show to watch and get lost in.
Photo Credit: google.co.uk
Orange Is The New Black

-

After being told for the entirety of my first year of university that I looked like Alex Vause, I gave in to the hype and the "compliments" and decided to see what I was clearly not following. Ever since I've loved watching this series. Getting lost in the drama, seeing my apparent on screen twinnie and cheering on Piper when she becomes a badass. One thing that I've loved for this series is the backstory to the inmates before they were in jail, it allows us as an audience to engage and learn about the people inside the prison and see why some are hostile, how some have changed, how some have completely different beliefs etc. It's a good way to keep the viewers hooked.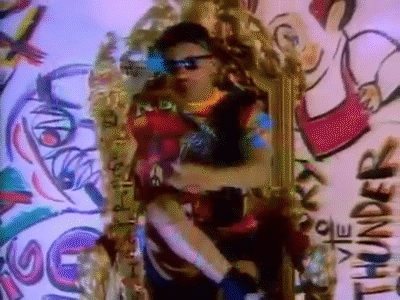 Photo Credit: google.co.uk
The Fresh Prince Of Bel Air

-

An old classic. I remember being brought up watching this T.V series, it's super funny. If you love Will Smith, then watch it. He and the rest of the cast are fantastic. I can't imagine anyone else in their places. Yes, there's

a lot

of humour, but there are also heartfelt moments where you sit on the sofa with a blanket and cry your heart out... ok, maybe that's just me but it's so worth it. Not even sorry. I can't praise it enough, it has so much to offer even after 28 years - definitely a family favourite and can't recommend it enough!
Photo Credit: google.co.uk

The Big Bang Theory

-

Never thought I'd ever love this show. I mean, it's not really had my attention in the past it's only recently that I have been enjoying watching it, especially at work as some of my shifts are 1-1 based. Definitely a few years too late to this hype, if not longer. I find it super funny and nice to unwind after a long stressful day at work or to help your mind wander at work, happens every time. I still need to watch more as I've only watched a few episodes but it's definitely growing on me. One thing I just can't believe is that Jim Parsons who plays Sheldon Cooper is 44! I'd say he looks in his 30s at least, good-looking chap indeed. Highly recommend this to anyone.

Thanks for reading!
* All photo's in this post belong to google.co.uk
* All opinions are my own / Not sponsored.